It's been a while since I have posted about this project. I have been busy with orher stuff, but now I found some time to make some diary update. Biggest change since last post is new name for the short film. So let me introduce "Big-O's Show".
Name change? Why?
Not really, "Talent Night" was only project name at beginning. It could still be project name, but the name for the short film will be "Big-O's Show". Main reason for the name change was that it reminds me too much about worldwide tv-serie called "Talent"-show. There is no talent competition in this short film, so I think "Talent Night" may be misunderstood. Main character will be robot called Big-O and I think that "Big-O's Show" sounds great and mysterious enough 🙂
And lastly "because I can"...
Layout
Last post I mentioned about layout. Now the first version is ready. Yey! I think layout is very important phase in short film pre-production phase. I found many good new ideas when I was making of it. But there is also "dark side" in this whole pre-production step. If you're all alone with project. It could be boring for visual person like me to do just planning, scheduling, blocking, rough animations, etc. I found that my motivation was decreased in this pre-production phase some. I think it's much better to do short films or any other projects with team, because then you can motivate each other. Buuut, I have got this far in pre-production phase and I'm glad about it. There will be coming more intresting parts for me after pre-production.
Layout is still "WIP" (Working in Process). Camera angles and animations lenghts need to be fixed. There is no sounds yet either and current version. Mainly it just show the whole idea of the story.
Ps. Someone asked me about benefits of that "NUMBER2FRAME" tool that I have coded before. I used it in this short film layout and it works great. With that tool it's easy to make color coded frame numbers and make multiple numbering  systems to same frame. You got it? And it's fast with only drag&drop image sequences. You can do it with many other ways, but this is one that I have tested now and it works quite well.
I can see whole movie frame position and just current scene/shot frame position if I want to. Here is screenshot where is overall- and shot- frame number separately for the demonstrate.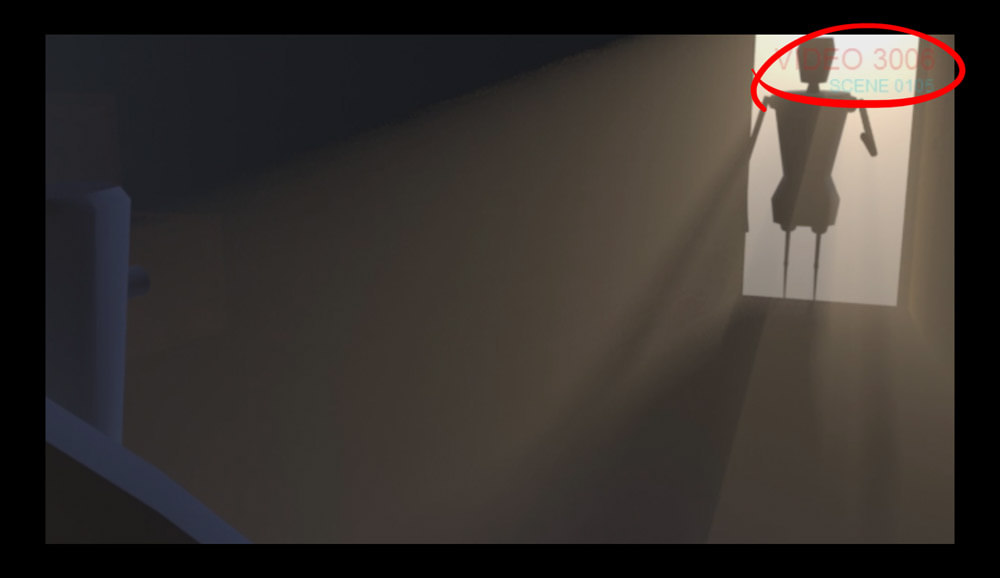 Props Sketches
After fisrt version of layout I started to draw some sketches from different props in the short film. I found that cartoonish lines and simple coloring is really good style for this purpose. All images was drawed with Adobe Illustrator.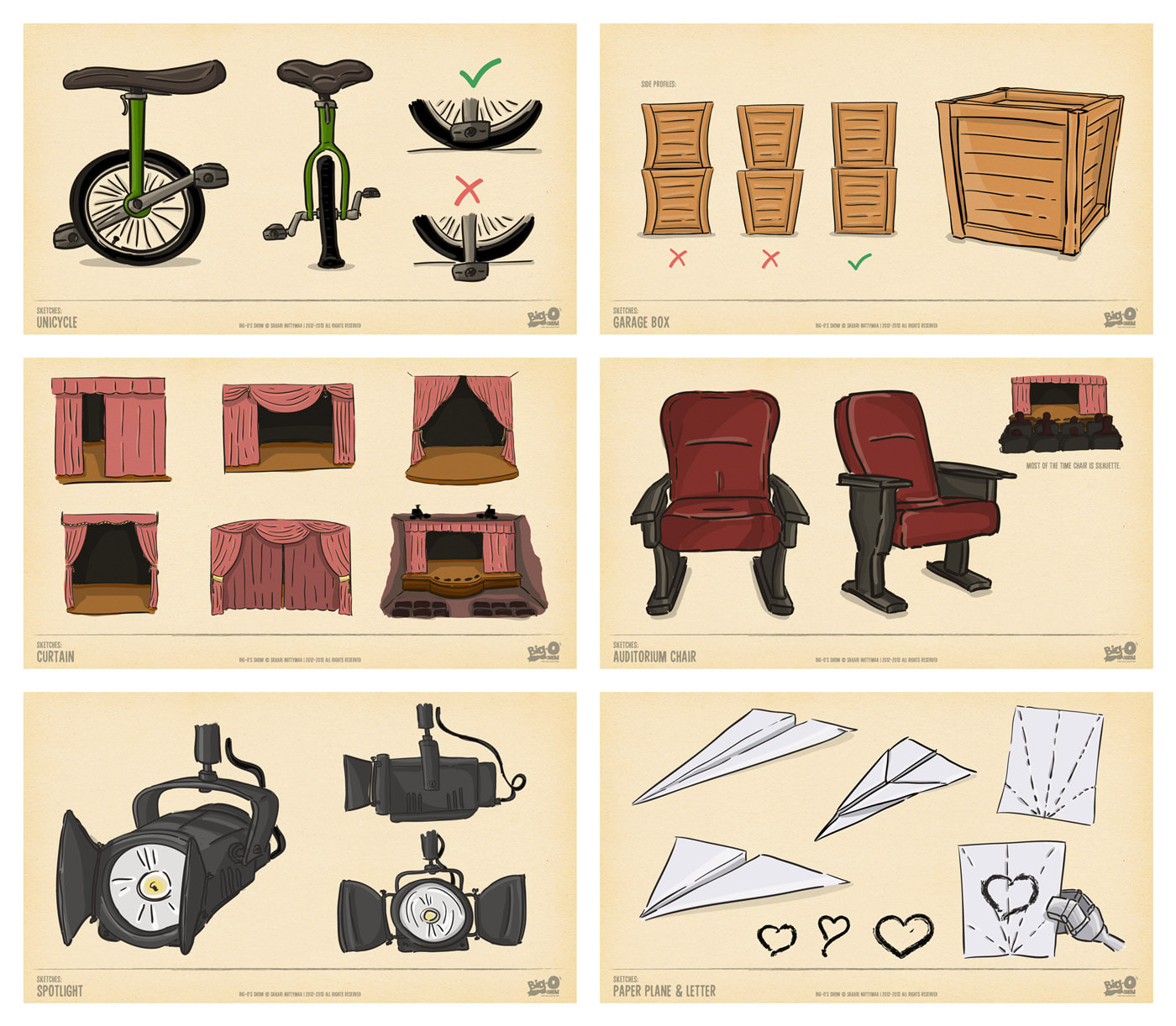 Making-Of Video Diaries
I love to watch videos. I think it's more comfortable to watch videos than read texts. So I got the idea "project video diary" for this project.
Main idea is just to show some visual making-of material in videos. I think video is more user friendly way to watch all things that I have done.
It's easy to make just simple transition in video programs, so making these videos is not a big challenge. What do you think, do you like to see more videos or just regular blog posts?
Ps. And if you need easy way to add some "lounge music" to your videos, there is great tool in YouTube for that... There is some great, like in this video 🙂
Overview
First month is over and project scheduling is still OK. Some sketchings need to be done before I can continue to the next step and that could stretch my schedule a little bit. We'll see...
I think pre-production phase in this project has been successful at this far and thank god it's almost over 🙂