It's quite long time since last post. I have done much different things lately, like web- and UI-design, web-programming (JS and PHP), study some Unity3D basics and of course much of 3D stuff. Currently I'm trainee in company called UNDO. This is great place where is good technical and creative people working in. So I got a great opportunity to learn some nice tricks from the real professionals!
Yesterday I made some sketching from cartoon trees in Blender. There is not much to say about the process this time, only that it was quite straight forward... Basic modeling and painting a texture on it. I think the shape is most important in cartoon style.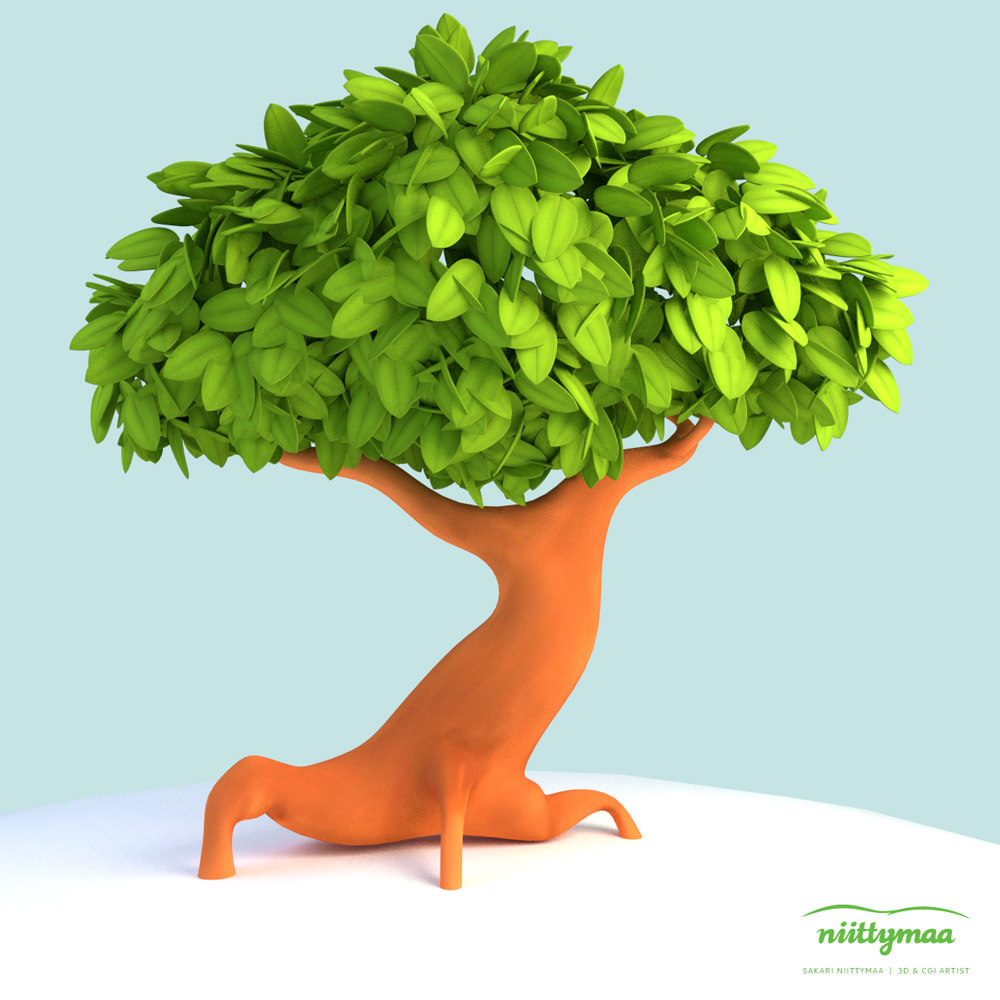 There is also some cartoon house sketching that I have done in this week. I love to design cartoon stylish 3D art, it's quite fun to play with curvy shapes and same time it's challenge to achieve good looking object.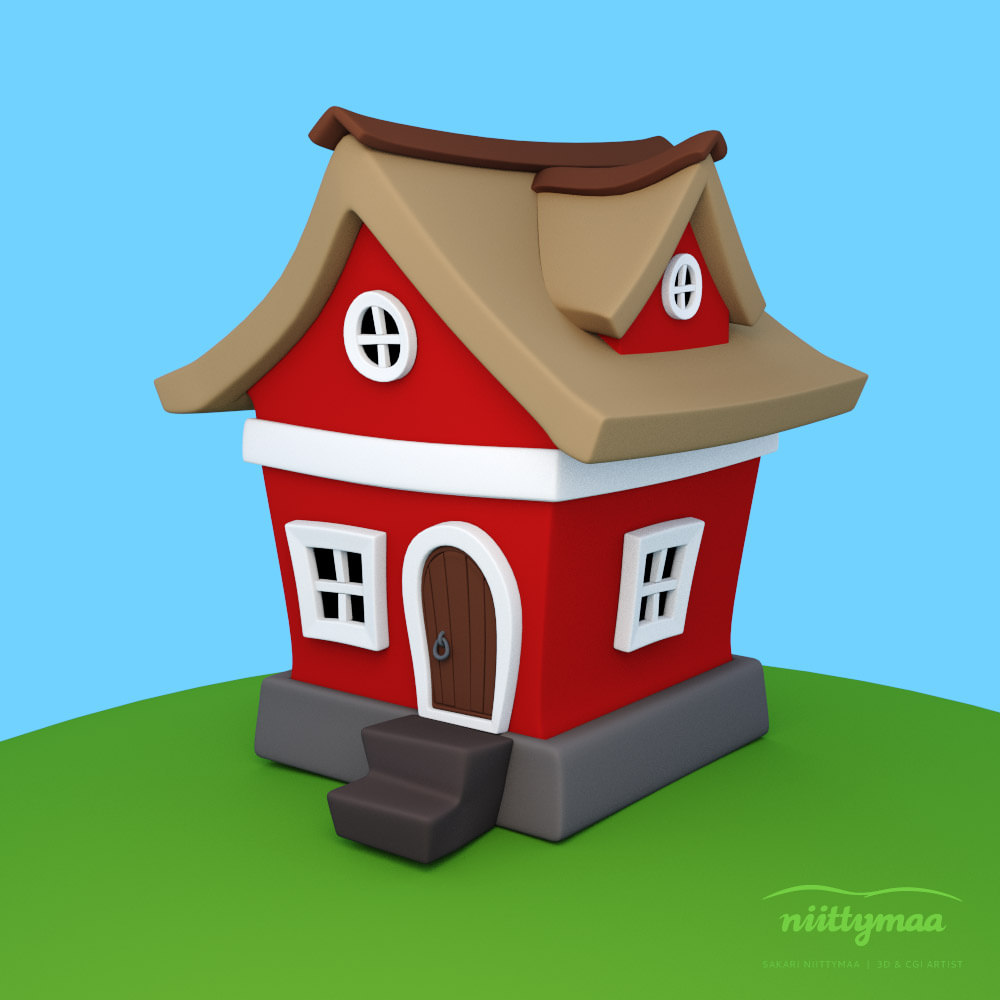 This was fast post about what I have done lately and I'm sorry but I do not have time to update the blog frequently at the moment for the next three months... See ya!